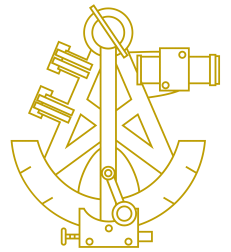 Weighing equipment used for Method 1 and Method 2 is subject to the requirements of the Legal Metrology Act, 2014 with falls under the auspices of the National Regulator for Compulsory Specifications (NRCS). The National Regulator for Compulsory Specifications (NRCS) governs the Legal Metrology Act and Regulations, which ensures that consumers receive the quantity of goods, as declared by an importer, manufacturer or retailer. It also ensures that instrument measurements remain accurate, within prescribed limits of error, where measuring instruments are used to conclude a transaction. Read More
The following mandatory requirements for weighing equipment are to be noted:
All weighing equipment used must have a verification certificate, which is endorsed with a Type Approval Number.
The NRCS (National regulator of compulsory specifications, an entity of the department of Trade and Industry established to protect human health, safety, the environment and ensure fair trade in accordance with government policies and guidelines. They are the governing body that determine and administer specifications and other technical regulations with regards to Legal Metrology. Read more
An index of measuring instruments that are type approved within South Africa is published on the NRCS website: Link
Weighing equipment must be verified periodically in accordance with the regulations pertaining to the type of weighing equipment being used.
Verification Laboratories, who also may be suppliers or manufacturers of weighing equipment, must be accredited by the South African National Accreditation System (SANAS) according to SANS10378 to verify weighing equipment.
The South African National Accreditation System (SANAS), is the national body responsible for carrying out accreditations in respect of conformity assessment, as mandated through the Accreditation for Conformity Assessment, Calibration and Good Laboratory Practice Act (Act 19 of 2006). This includes accreditation of calibration, testing and verification laboratories. Read more
A list of SANAS accredited laboratories, (including their schedule of accreditation) is available on the list of accredited verification laboratories as per SANAS website: Link
Verification Officers conducting verifications for Verification Laboratories must be appointed in writing, competent and work within the ambits of their listed scope.
The purpose of verifying weighing equipment is to ensure the equipment is accurate and complies with legislation.
Latest Marine Notices, Legislation and Codes relevant to the SOLAS i.e: